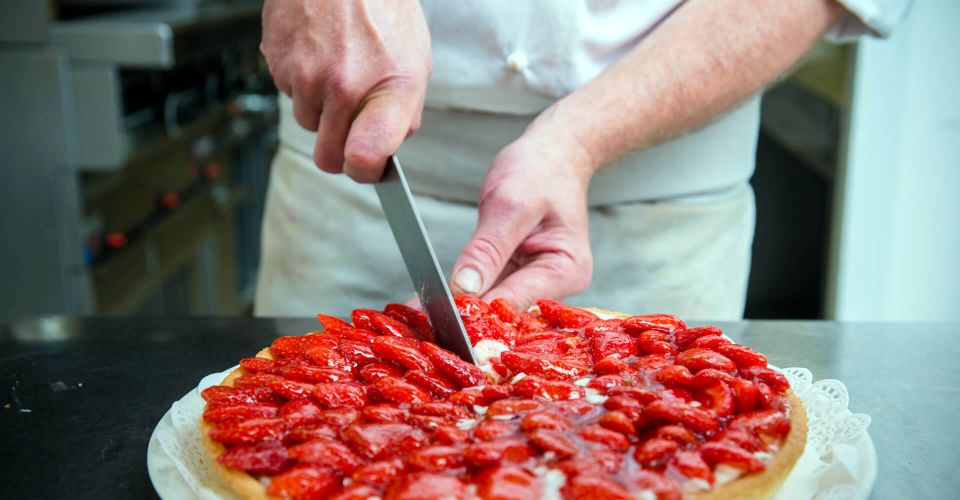 The cooking of Saint-Malo
Eric and his team welcome you from Monday to Friday lunchtime from 12h to 14h00 and from 19h15 to 21h30.
Discover our entire menu and menus from 12.50€
Hotel guest or just passing through, we welcome you with open arms.
Breakfast at the Malouins' house
A sweet & savoury breakfast
Crackers, Breton palets, local yoghurts, pastries, local honey, local apple juice, fruit salad, homemade jams, fruit juices, delicatessen...
What are you waiting for to discover the Buffet of our breakfast?
Our schedules?
Breakfast is served from 06h30 every day of the week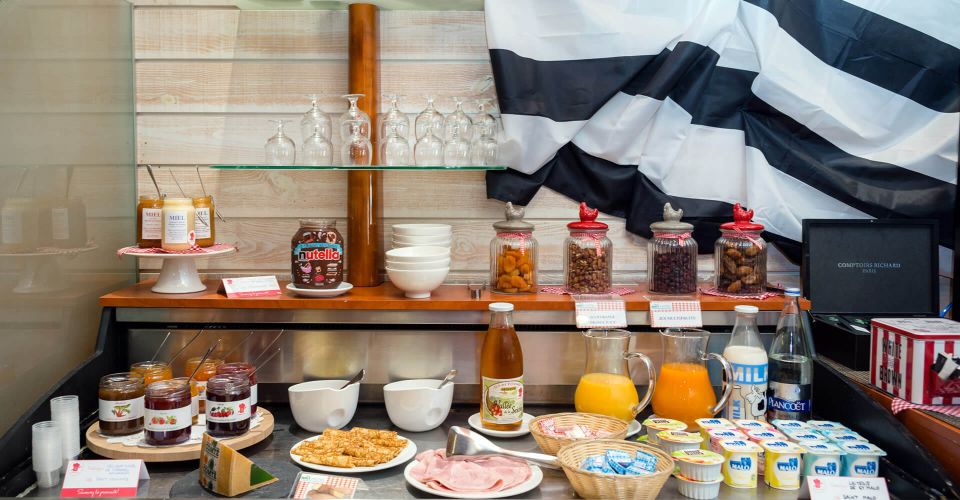 Because you only have a little hunger or the desire to discover new products made in Breizh...
We've got just the thing for you: our little Ty Bocal jars, which are available anytime 24/7!
These small dishes, 100% artisanal and local are a treat for everyone's taste buds. Mary Jeanney, culinary creator, cooks for you small homemade dishes which are preserved on the spot in Loscouët-sur-Meu !
Order directly via your welcome booklet or directly at the reception desk. Eric and his whole team will be happy to serve you !
So, as we say back home, "Kalon digor"!